Custom Floral + Bouquet Paintings
You made it through wedding planning (phew), exchanged sweet vows with your love, and danced the night away. It was seriously the best day ever and you can't wait to fill your home with memories from that special day.
A custom bouquet painting is a unique way to bring a detail from your wedding day into your home! It's definitely fun to sneak in a floral painting to your gallery wall and know that it's actually more wedding memories (girl, yes!).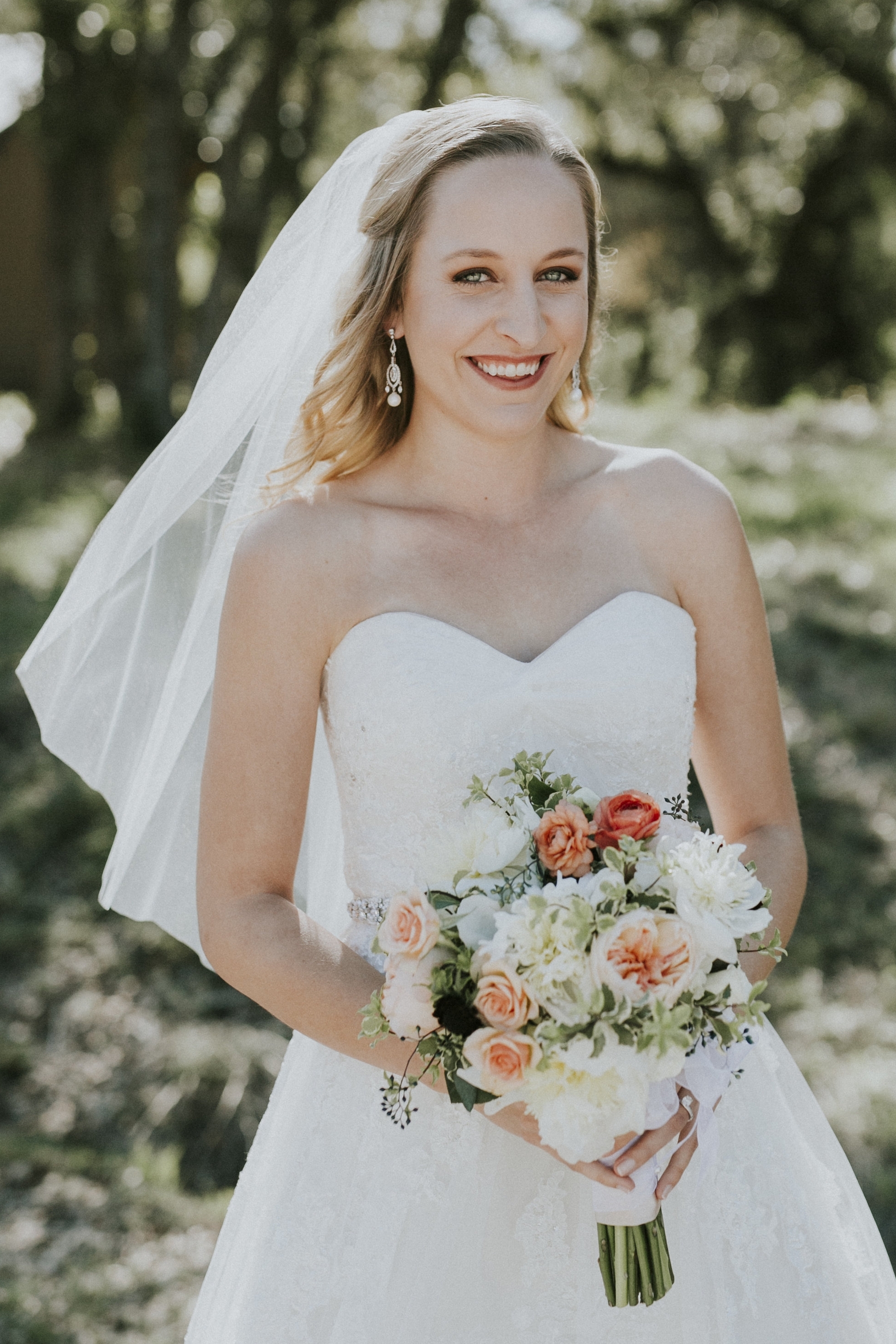 I'm Katie Sinclair! I have a passion for painting florals and helping brides-to-be navigate the wedding planning process. I was a bride in 2016 and discovered my love of bouquet painting later that year when I spontaneously decided to paint my own florals (someone has to fill those empty apartment walls, am I right?!).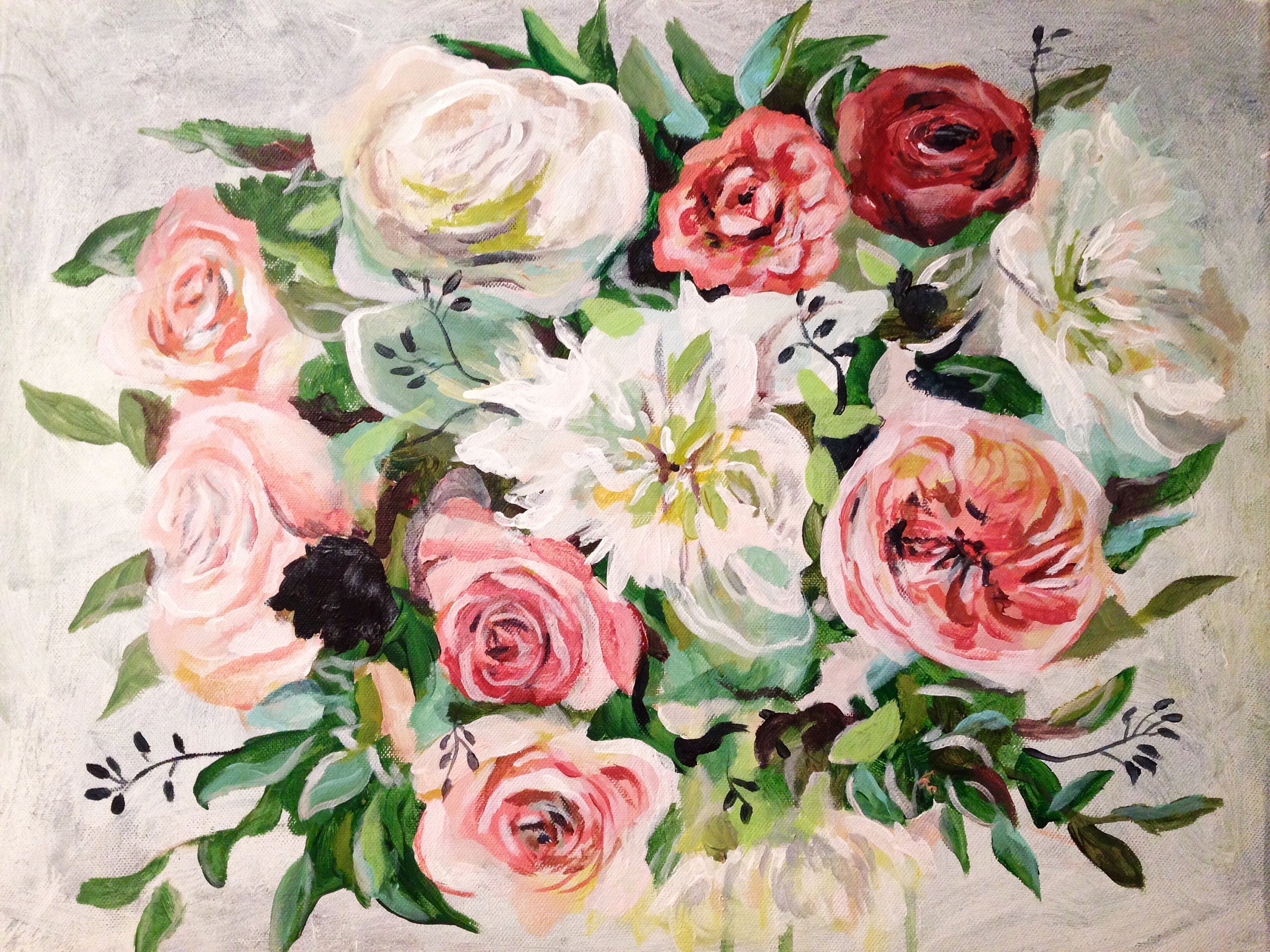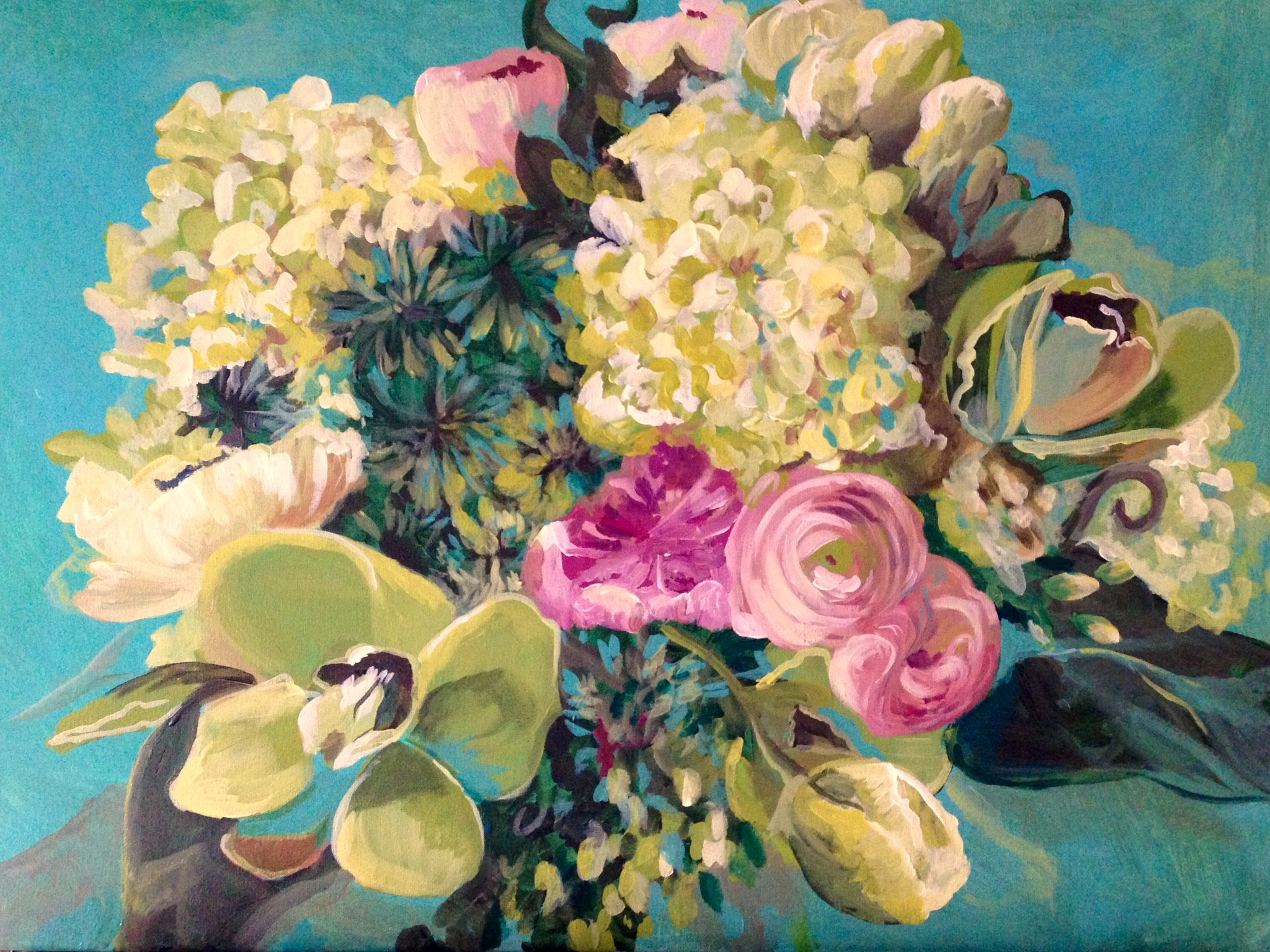 All of my paintings are done with high quality acrylics on primed and stretched canvas that's .65" deep. I continue the painting onto the edges of the canvas so you can hang your painting immediately on the wall. You can also take your new custom piece to your favorite framing shop for some bling.
I need at least four weeks from the first email to deliver your final paining (we don't wan't wet paint smudges!). If you decide you need a painting sooner, let me know and we can figure something out.
how do i get a custom bouquet painting?
It's super easy! If you're obsessed with your wedding florals, you're in the right place!
1 | Send me your photos and let's chat!
To start, I require at least one bouquet or floral photo for reference. Ideally, I like to have at two or three high resolution photos to get a "feel" for the bouquet's textures and shapes.
If you already have a size in mind, great! If not, don't fear, I can offer suggestions that best suit your floral arrangement. We can talk about colors - you can send me color preferences if you would like it to match your home decor or match your wedding colors.
From tiny to statement-making, I can create a custom size just for you! Boutonnieres look great on a smaller canvas while that dreamy floral tablescape might beg for a larger display.
2 | Painting Progress
I'll send you progress photos while I'm painting like the photo next to this text! If there's ever a moment where a detail needs to be added or changed, please let me know. I want to make sure that you are thrilled with your bouquet painting!
The painting continues onto the edges of the canvas so it's ready to hang without a frame! If you'd like a frame, I can happily suggest a few options.

3 | Final Painting
It's time to get excited...I'll send you a final photo of the painting! After you approve, I'll carefully package up the piece and send it carefully through the mail with a tracking number. If you're in the Houston area, I'd love to hand it off to you in person!
To get all the good details, download my printable pricing + details guide:
small
16 x 20
$200
The small is the perfect size to accompany a wedding photo gallery wall!
medium
18 x 24
$250
The medium can stand on its own or hang with the photo crowd!
large
24 x 30
$370
The large is so good for making a statement in your home. Punchy blooms all day!
custom
From tiny to statement-making, square to long and skinny, I can make most sizes happen. If you don't have a size in mind, let's chat and see what would work best for your bouquet!